Climate telephone
Do you have specific questions regarding climate action? Phone our climate experts, Bosco & Co, from 17:00 to 19:00 and Fridays from 12:00 to 17:00.
Tel.: 052 203 02 32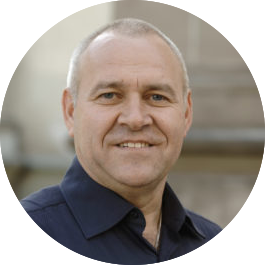 Bosco Büeler
Bosco has decades of experience in architecture, building biology, climate protection and mobility. As co-founder of myblueplanet, and an active climate protector, is he our go-to expert for specific approaches pertaining the climate crisis.
Mehr über Bosco
1952 geboren in Flawil SG, Vater von drei Söhnen und neben vier Berufsabschlüssen seit Jahrzenten als Architekt und Baubiologe tätig

Gastvorleser und Berater bei diversen Bauprojekten in 20 verschiedenen Ländern

Tätig für mehrere Projekte im humanitären Bereich im Auftrag der Schweizer Regierung

Mitgründer von mehreren Schweizer Organisationen: Schweizerisches Institut für Baubiologie (heute baubioswiss), Genossenschaft Information Baubiologie

Generalsekretär der Baubiologie-Weltorganisation

Konzeptleiter beim Neubau des Bundesamtes für Statistiken in Neuenburg (1991)

Projektleiter/Mitarbeiter bei 200 weiteren Architekturprojekten

Mitbegründer der Auto Teilet Genossenschaft (ATG), heute in neuer Form als Carsharing-Unternehmen Mobility bekannt

Mitbegründer von myblueplanet

Aktuell konzentrieren sich seine Tätigkeiten auf Expertisen im Bau- und Energiesektor und einige Dozententätigkeiten
Die Baubiologie wendet konsequent ökologische und gesundheitsverträgliche Methoden an im Bereich Architektur und Bau und hat sich in den letzten 30 Jahren zu einer komplett neuen Branche entwickelt. Dabei sind hunderte Firmen und tausende von Arbeitsplätzen entstanden. Bosco war selber bei dutzenden von Firmen Berater. Seit 1992 ist die Baubiologie eine Ausbildung mit eidgenössisch anerkanntem Fachausweis.