Over the past few weeks, everyone has been spending a little more time in the kitchen than usual. While some whipped up gourmet meals, others were satisfied with a simple plate of pasta. The nice thing is that everybody can become heroes in the kitchen: climate heroes. Because the kitchen is the perfect place to maintain a sustainable lifestyle – ideally with our four tips:
Tip 1: Avoid food waste
Food waste is not good for your wallet and certainly not for the climate. Forty-five percent of food thrown away ends up in household waste. So here that means we can and must make a big difference! The environmental impact of household food waste is equivalent to driving 3.1 billion kilometers by car.
With a bit of planning, it is possible to prevent fruits from spoiling and bread from getting stale. The most important points:
Do you think all of this is plausible and would you like to find out more? Take part in our ClimateAction «Avoid Food Waste»!
Tip 2: Avoid waste
Sometimes one cannot believe how quickly the kitchen trash can fills up. Yet with all the packaging one drags home from shopping, it's not surprising. On average, Mr. and Mrs. Swiss produce 700 kilos of waste per capita per year, a large portion being kitchen waste. For Switzerland as a whole, this means over six million tons of waste annually, for which in turn oil and many other resources have been used and tons of CO2 have been pumped into the air. But here, too, it is fairly easy to control what and how much goes to waste.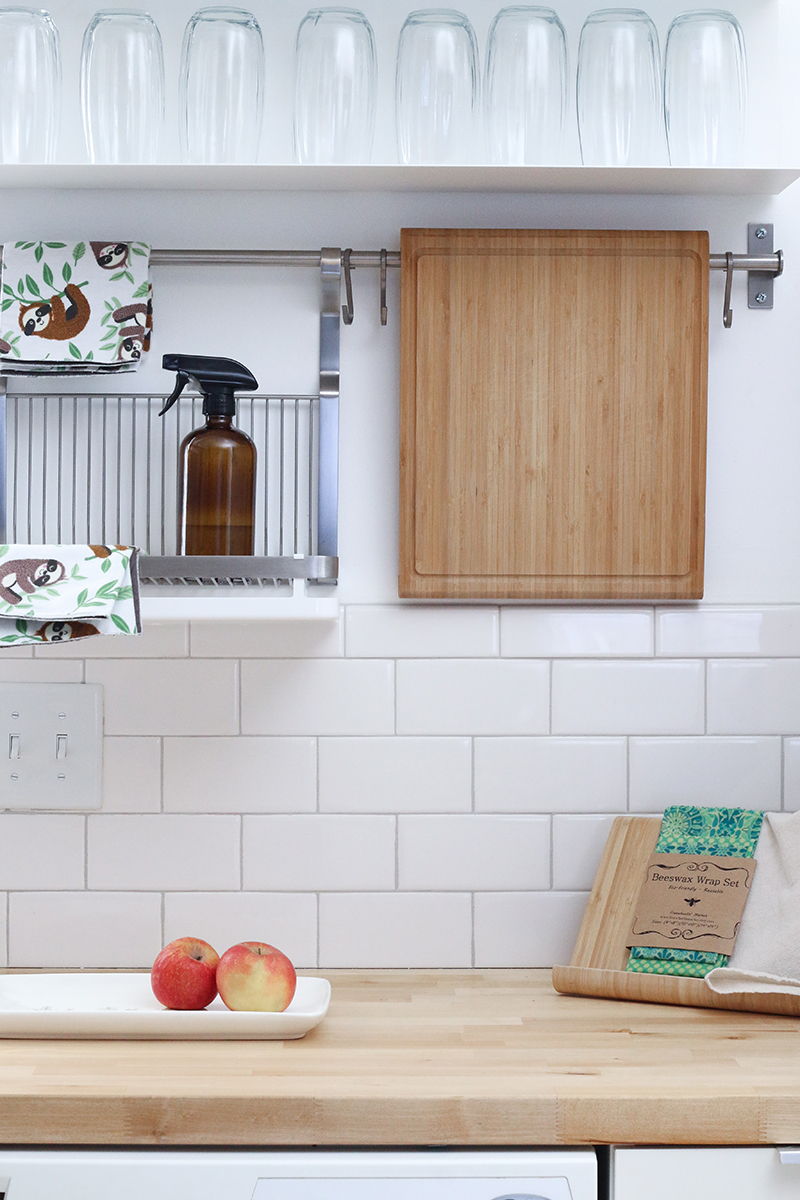 Tip 3: Recycle
Zero waste in the kitchen doesn't happen overnight, unfortunately. That is why the recycling of valuable materials is all the more important. In Switzerland we are doing pretty well: over 50% of waste is recycled in Switzerland. This makes us one of the leaders. But if you think that you still have room for improvement when recycling, you should …
Recycling sounds good? Take part in our ClimateAction «Recycling – Dispose of Correctly»!
Tip 4: Cook the climate menu
Ultimately, we make purchases, generate waste, clean and use kitchen appliances because we cook. And, there are plenty of ways to stay climate-friendly when cooking:
Click here for our delicious climate menus. Simply select the appropriate month and start cooking sustainably! And, if you want to become familiar with more ClimateActions, you can find an abundance here.