Due to the Covid-19 crisis, many commuters are working from home and high-risk groups and others are choosing to avoid unnecessary travel by public transport. As a result, the number of daily passengers using public transportation has dropped to all-time lows. There is no question that the crisis has caused many people to question the way we work and travel.
Pre-2020 studies show that transportation contributes to 25% to 30% of greenhouse gas emissions in both the EU and U.S., with road vehicles accounting for around 70% of GHG emissions. While the fallout from Covid-19 resulted in a sharp reduction in overall kilometers travelled and thus, a reduction in transport emissions, certain side effects have occurred. For example, some people switched from public transportation to cars. Studies show that on average the number of passengers per car is only 1.46 people. This translates to high CO2 emissions and less space in cities.
One way to reduce carbon emissions is electric powered vehicles – witness the successful rise of Tesla becoming the world's most valuable automotive company. This makes a clear statement that electric cars are no longer a niche sustainability topic but are taken seriously. Nevertheless, what other options exist for individual electric mobility, that not only solve the CO2 emissions problem but also the lack of space?
The rise of "dockless" e-scooters
These days it is difficult to round any city corner without spotting one: e-scooters. In Zurich alone there are four companies operating at the moment: Tier, Bird, Limebike and Voi. Limebike was the first of these to be present in Zurich (since 2018).
In 2012 Scoot Networks launched the first "dockless" mobile app-based e-scooters on the U.S. market. The primary innovative feature of the scooters was the ability to collect them from convenient city locations and deposit them wherever desired, using a mobile app to start/stop the scooter.
This innovation cleverly solved what's known as the "last-mile" problem where individuals need to get from major hubs such as train stations to their desired location in a timely, efficient manner. E-scooter companies are touting their environmental credentials by way of emissions saved per ride listed in the in-app receipts. This gives users the feeling of travelling emissions-free when using these fun transportation options.

But are e-scooters truly a climate-friendly way of travelling?
When viewed from a lifecycle perspective, dockless scooters do not fare so well. A study found that while emissions generated were minimal, 50% of the full lifecycle CO2 emissions came from manufacturing and 43% resulted from collecting low battery scooters by truck. The reason why manufacturing represented such a high proportion of the total emissions was also attributed to the short estimated product lifespan of one year. The short lifespan of e-scooters is often due to vandalism and not being cared for, e.g. 60 scooters pulled from California's Lake Merritt in a single month, per reports.
The humble bicycle electrified
Another trend that has emerged in the last decade has been the rise of e-bikes. Though on an emissions per mile basis they lose against conventional bicycles, e-bikes have some clear advantages. With a range of up to 100km and a top speed of 45kmph, e-bikes offer a more viable alternative to cars and public transport without a Tour de France level of effort needed – yet with all the health benefits of moderate paced cycling. Another advantage is that e-bikes don't require as much of a city's limited space as cars do.
But are e-bikes truly a climate-friendly way of travelling?
While there are limited studies on the full lifecycle emissions of e-bikes, analyses of the usage portion present much promise. One individual's analysis showed that his car would produce 333kg of CO2 emissions for 1000 miles of commuting in contrast to just 3kg of CO2 emissions when traveling by e-bike.
Owning an e-bike might not be realistic for all yet purchasing one's own is no longer required. Recently, companies such as Bond and Publibike have emerged, offering dockless app-based e-bike solutions.
However, just as important as the rise of e-mobility options, are the behavioral factors surrounding how we integrate them into our overall transport solution.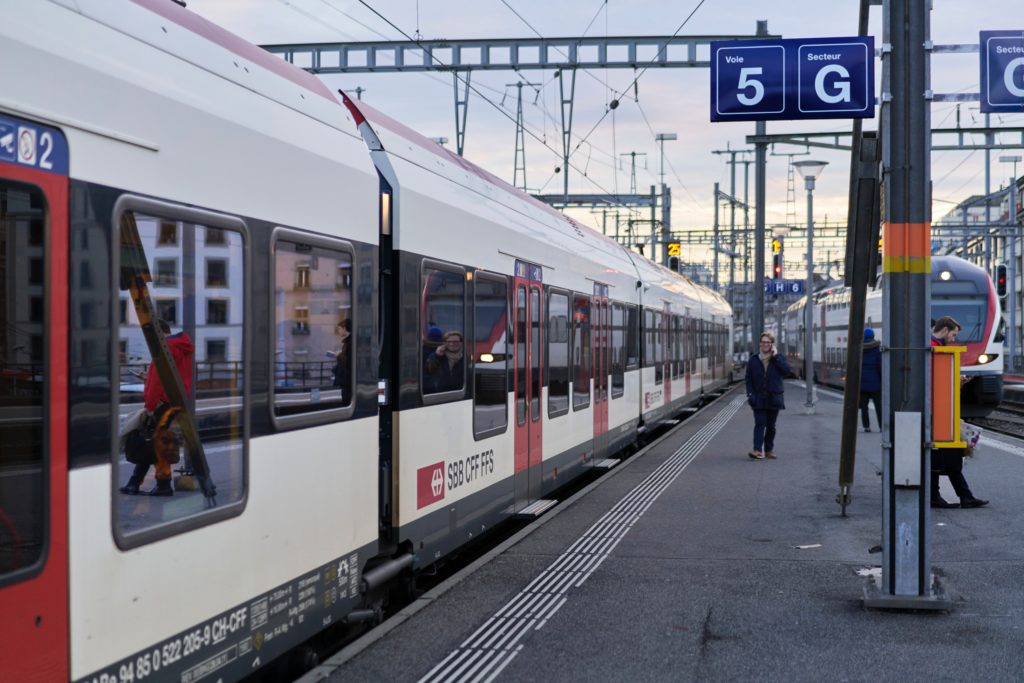 What you can do
There are many ways to make your own mobility more climate friendly. Here are some tips for evaluating your behavior and how you can adjust your choice in transportation:
The range, convenience and interior space of cars offer undeniable advantages, however if your reliance on cars can be reduced via other options, e.g. e-bike, this is worth considering.
Public transport still offers clear advantages over private cars and should remain part of one's mobility plan, if possible.
If individual car ownership is unavoidable, consider shared mobility solutions to minimize the lifecycle emissions per car.
Look for e-mobility options and don't tolerate the abuse of shared mobility programs.
If you use these transportation modes heavily, consider purchasing an e-scooter or e-bike. Though the cost of a Tesla might be out of reach, e-bikes and e-scooters could be well within budget.
Traveling on foot or by conventional bicycle is still better than e-mobility options from an emissions perspective. Could you walk or bike the last mile?
So what does all this mean?
The conclusion of the dockless e-scooter study was that from a lifecycle perspective e-scooters produce about half the emissions of standard automobiles but nowhere near as much as the reported benefits.
While there are limited studies on the full lifecycle emissions of e-bikes, they can be a sustainable, convenient and cost-effective alternative to owning a car.
While Covid-19 has caused us to rethink how much we need to travel, the rise in e-mobility options and shared vehicles has given us more ways than ever to devise an overall transport solution that minimizes emissions. Now it is up to us to find a meaningful way to incorporate these options into everyday life. Everyone can make a valuable contribution.
Fotos: Unsplash