ClimateLab

: educational workshop

s for apprentices
ClimateLab workshops provide important background information on climate protection and project management. But that's not all: the ClimateLab is also about thinking for yourself, developing ideas and implementing them. Because knowledge alone does not change anything.
Dedicated and motivated apprentices up to 25 years of age can register in consultation with their supervisor.
Sign up
Contact
4 good reasons for you to participate in our ClimateLab:
Knowledge
You will find out how you can contribute to climate protection
Network
You get to know climate protection experts and spend two exciting days with many other apprentices from the region.
Implementation
You learn project management techniques and turn your idea into a concrete project.
Recognition
You show your boss what you're made of. In addition, upon successful completion of the project, you have the chance to win great prizes at the myclimate Awards.
The Topics of the ClimateLab workshops
Instead of dry theory, you gain knowledge through excursions, films, guided discussions, group tasks or cooking – all together with the other apprentices. Everyone brings their own topics and experiences to the workshop. This is how knowledge turns into real climate protection.
Consumption
How does your consumer behavior impact our climate and what do you have to pay attention to when following a climate-friendly diet? Get answers to these and other questions.
Nutrition
How can your diet contribute to climate protection? Learn how easily you can integrate regional and seasonal foods into your everyday life.
Energy
How can a company become energy-efficient by switching to renewable energies or even doing without certain energy-intensive industrial processes? What does primary energy mean or how are CO2 emissions calculated? How can processes be optimized and resources saved?
Mobility
For many, mobility is a prerequisite for a modern quality of life – but one person's joy is another's suffering: more traffic means more traffic jams, accidents, noise pollution and more greenhouse gas emissions. Learn all about the mobility mix of the future.
Project management
Develop a concrete proposal for project implementation at your company. Many of our participants were able to implement their own climate protection project at their firm with our support and were able to win prizes in the Energy and Climate Competition!
ClimateLab Lausanne
August 25th & 26th 2022

Register using the form below
ClimateLab Lugano
October 2022 – Registration open 

All ClimateLabs will be conducted in the primary language of their host city. 
If you still have questions about the ClimateLab or would like to talk to former participants, please write us an email at climatelab@myblueplanet.ch or call us at +41 52 203 02 32.
Our project manager Sarah Böttinger will be happy to provide further information. 
Registration
Does this all sound interesting? It is! And you can be there this year, too, if you apply! You will learn what harms the climate and what you can concretely do so that something changes. Apprentices up to the age of 25 can take part. The workshop lasts two days and costs CHF 500.
And if you want to get a taste of ClimateLab in advance: Click here for the recording of our first virtual ClimateLab with co-founder of the Swiss climate strike movement Marie-Claire Graf and sustainability lecturer Prof. Dr. Tobias Stucki from the Bern University of Applied Sciences.
The offer is referenced in the education21 catalogue.
Would you like to know more?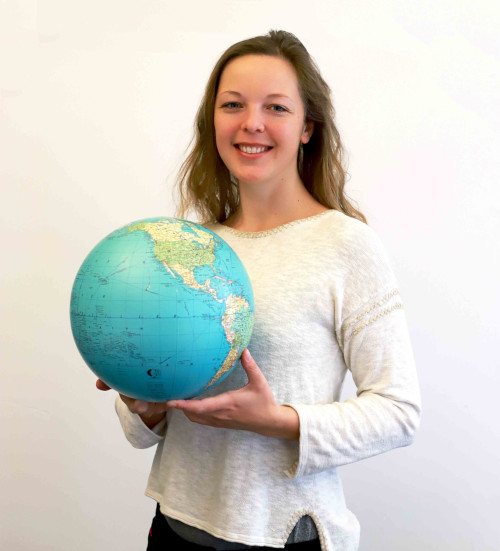 Many thanks to our partners that make ClimateLab happen!