The other day I heard someone exclaim, "Holidays in Switzerland are all very well, but there's no sea." At home I wondered… If I didn't go to Italy, Spain or France in the summer; or Thailand or Egypt, do I really miss the sea? What does that actually mean? The sea…
I close my eyes and conjure up the images of my youth: the hot sun on my skin; the sound of the waves; the warm sand between my toes; the gentle breeze in my hair.
Now I open my eyes and suddenly see the consequences of today's tourists' longing to visit the sea: mile-long traffic jams at the Gotthard and at toll booths along the motorways, gruelling, hours-long lines at airports, massive cruise ships polluting the air with fumes of heavy oil, while flushing thousands of travelers into too narrow spaces simultaneously; rows of huge hotels or mega resorts, third-class buffets, crowded beaches, battles for sunbeds and umbrellas, mounds of rubbish, or brawling, drunken tourists.
So, is the sea truly the epitome of a holiday? Or has it become just a faded memory? An illusion?
The photos in holiday brochures promise much – freedom, relaxation, dolce vita, exoticism. Unfortunately, travel stress, crowds and climate change are not included. Neither are lack of parking spots, deforestation or water shortages.
Dreams don't mesh well with reality.
But what can one do? Should we not take any holidays? Just visit our balconies? And what does all this have to do with climate change?
In Switzerland there is a quaint saying: UHU-Ferien, «Ums Huus Ume» («We're holidaying at home: Staycation").
The Corona virus and the BAG have literally condemned us to spending our time in "UHU" mode in the spring of 2020.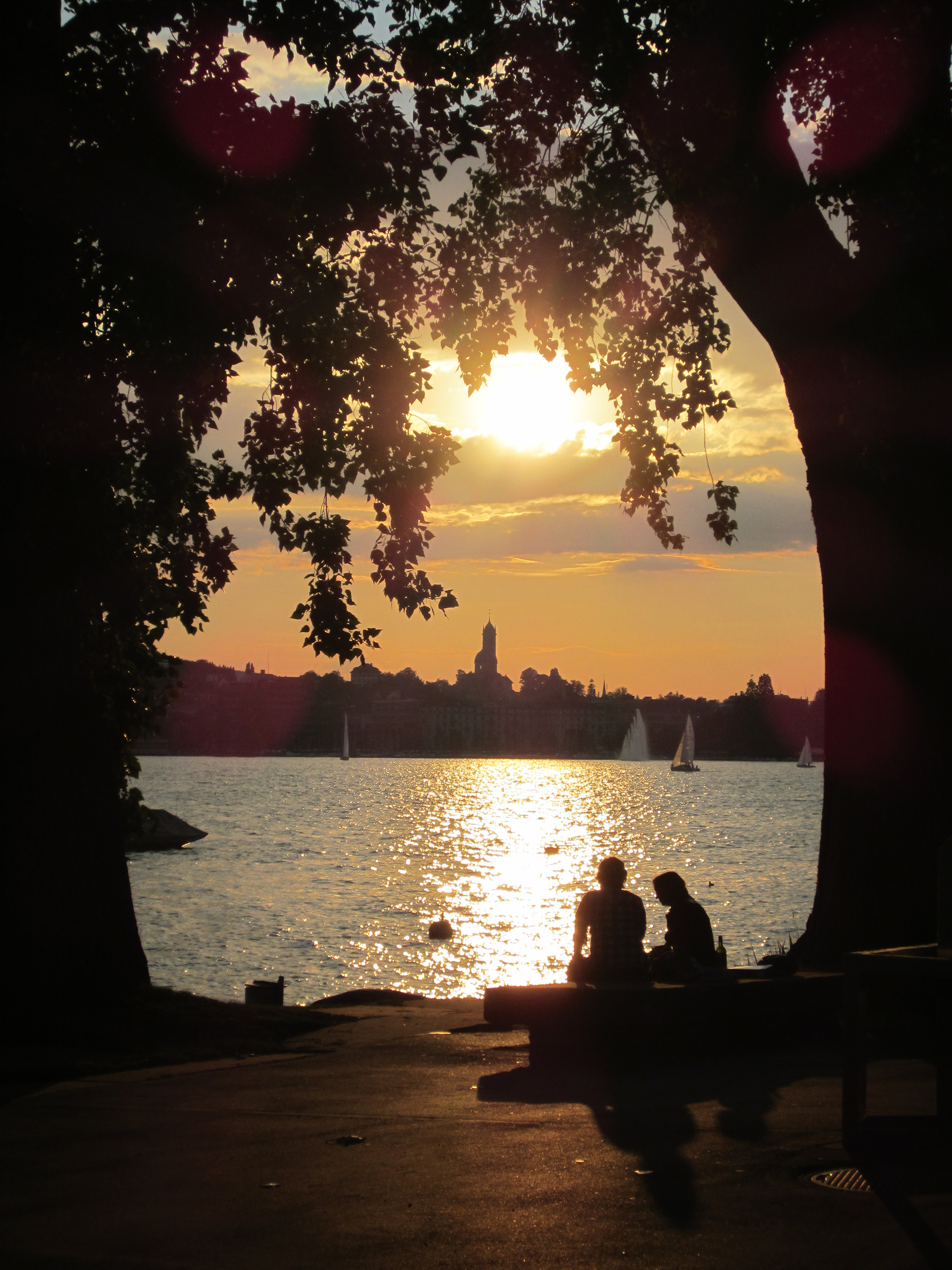 Surprisingly, while on long walks during this time, I discovered many unknown and fascinating things in my immediate surroundings. After the loosening of restrictions, when it was finally possible to travel again, a trip to Luzern provided a new voyage of discovery – empty trains, vacant cities, novel views and insights.
In the meantime, several aspects of life have returned to normal, yet one thing has remained with me: The realization that exoticism does not mean long-distance travel. And experience is not bound with going abroad or even with the sea. New worlds are not opened up by air travel, but by looking at things with fresh eyes. And we encounter exciting things whenever we leave our familiar surroundings and well-trodden paths.
Before long I have a booklet in my hands entitled "Discover Switzerland." I was amazed at how many terrific and fascinating sites there are for tourists to discover here. Oh, look. I've never been there! I never knew anything like this was here! When was the last time I was actually there?
Suddenly, that journey of discovery feeling struck again. And the desire to see and experience all those places for myself.
There are significantly more attractions in Switzerland than I realized: more mountains, more gorges, more plateaus, more rivers and more lakes; and, more small and large hotels, more youth hostels and mountain huts.
You can stroll, walk, hike, ride a bicycle or scooter, toboggan, swim, sail, kite, dive and do so much more or simply lay in the sun.
And the best thing is, almost every place can be reached by public transport without any flight stress or lengthy traffic jams and without polluting the environment: by train, bus, Postauto, mountain railways. And these run quite regularly; and, on time. Finally, we are in Switzerland. Little joke!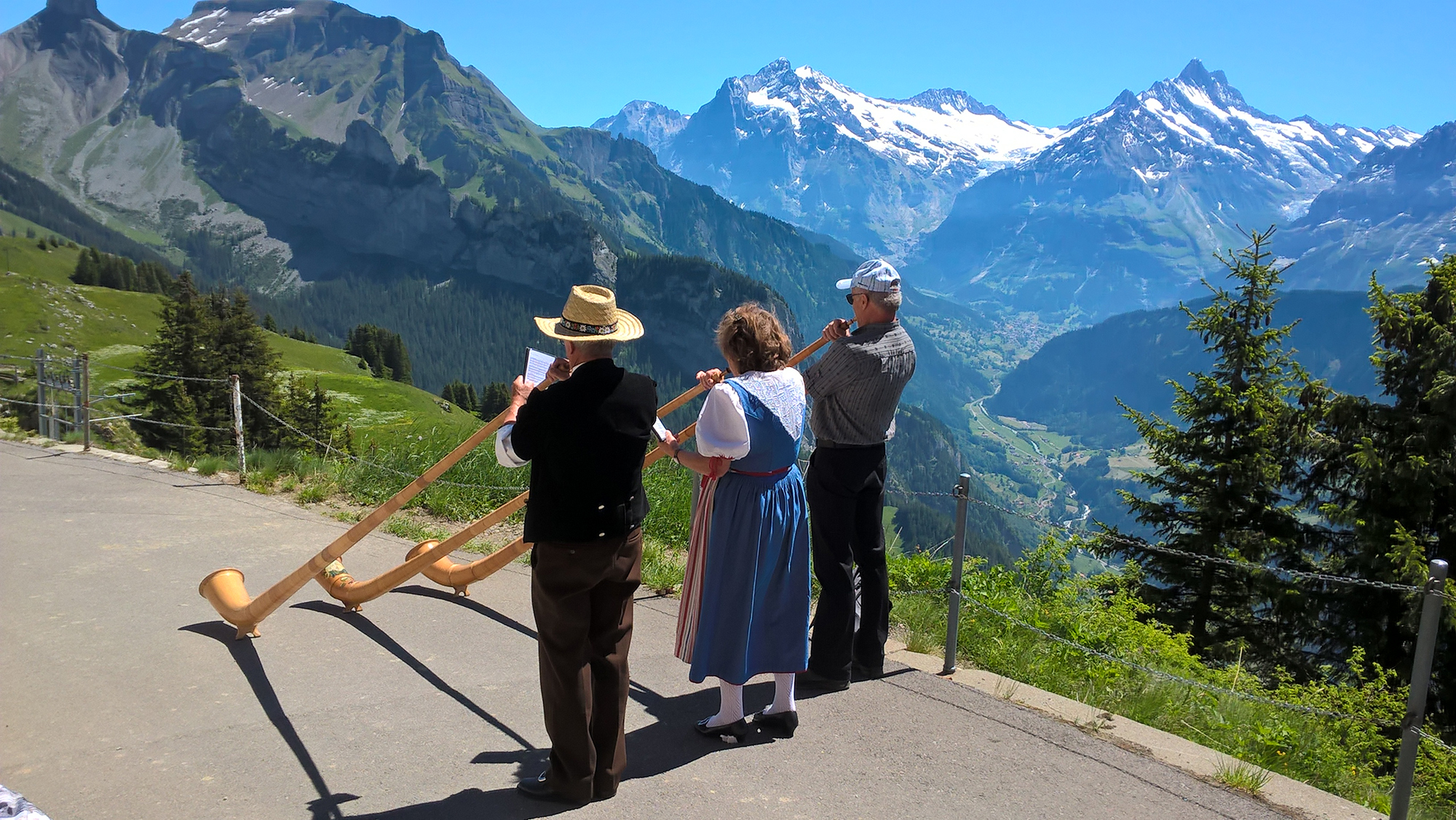 But now enough with the national pride. What I'm going to state here is rather basic:
Try it! You will find it's a good feeling, due of course to the large amount of CO2 that you save when you don't fly and don't drive for days. If you don't voyage on a cruise ship, you consume only local products and drink clear fountain water and support the local economy.
But also because it's fun. And because you are helping to leave a livable, functioning planet to future generations.
Typically Swiss – den Fünfer und das Weggli – have your cake and eat it too.
Autumn in Switzerland can be particularly beautiful. Take a look at the Swiss regional tourism websites.
Switzerland with different eyes.
See more instead of seeing the sea.
Images: Heinz Fehlmann